Peace of Mind Maintenance Agreements - "The Smart Choice"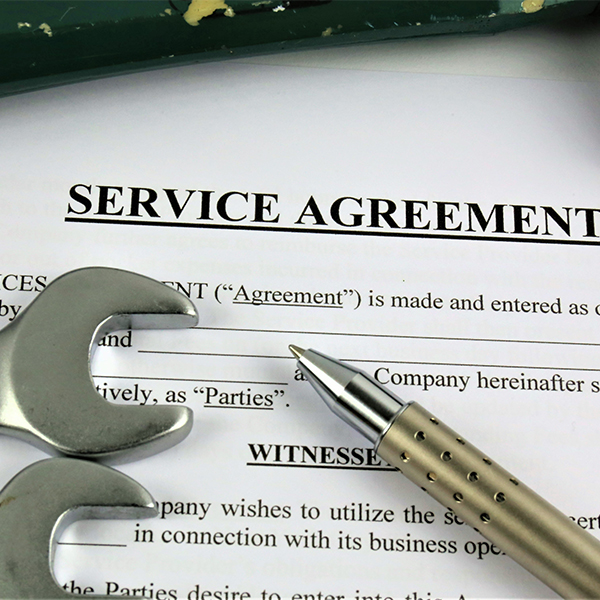 Why is seasonal maintenance important?
Seasonal residential maintenance is the best way to prolong the life of your equipment, protect against costly breakdowns, and promote maximum heating efficiency, equipment longevity, and safety. Heating and cooling systems have a way of breaking down when the weather is at its worst; on the coldest day of a frigid winter, or during a sizzling summer heat wave; times when your comfort system must work the hardest, and when you need it most.
Regular check-ups will help to maximize the life expectancy of your system; unfortunately, even the best maintenance won't prevent normal wear and tear.
The benefits of your investment in our peace of mind maintenance agreement include:
Energy Savings
With regularly scheduled maintenance, your unit is certain to operate more efficiently and with less power consumption. Clean air filters assure maximum air flow while unrestricted indoor and outdoor coils make heat transfer easier. Studies show that a system will lose 50 percent efficiency if not maintained regularly.
Properly maintained equipment can last up to 20% longer with regular tune-ups and filter changes.
Safety
Checking your system each year is a smart investment in the safety of your family. A furnace that is burning incorrectly or a cracked heat exchanger can cause serious problems or worse could cause fatal results.
Discounts
Customers with Service Agreements receive a 10% discount on repairs. You also get 10% off any accessories purchased (Humidifiers, Electronic Air Cleaners Thermostats). Should you need refrigerant, you get 10% off that too!
Prompt Service
Breakdowns become a remote possibility, but should you ever need service, you get it fast. Customers with Service Agreements receive priority.
Seasonal Check-ups
Your residential comfort system is inspected and serviced twice a year, prior to the heating and cooling seasons. As a result, your system provides many additional years of safe, efficient, and reliable service.